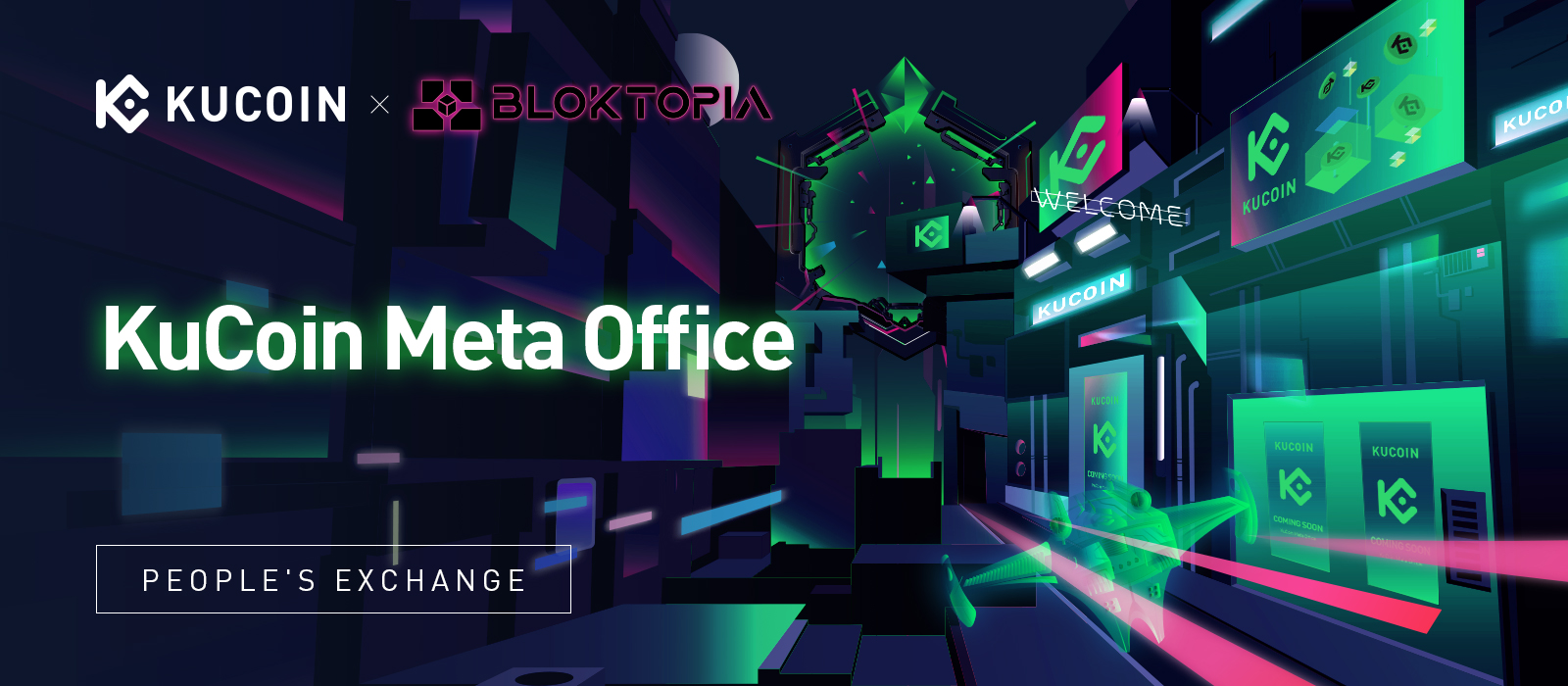 KuCoin has listed numerous Metaverse projects since the concept of Metaverse was first introduced to them, and they appreciate the keen interest shown in these projects.
They have created the Metaverse Section as a centralized repository for all the Metaverse tokens listed on the KuCoin exchange.
The development team are glad that this section of the KuCoin ecosystem has become so popular as it is KuCoin's first step into the Metaverse.
---
And, KuCoin is still continuing to make progress in the Metaverse ecosystem.
Today, they are very proud to announce:
KuCoin will station itself in Bloktopia's Skyscraper and will meet everyone at .
Until now, this collaboration has been the biggest step of the KuCoin Metaverse plan. For KuCoin, this virtual office will be a significant milestone on the way to the virtual world.
---
What Will You See in the KuCoin Meta Office?
For the first virtual office of KuCoin in the Metaverse, KuCoin and Bloktopia are putting all the metaverse elements that you can imagine in the KuCoin Meta Office:
VR experience 🙆
Cyberpunk decoration 🙆
Interactive virtual furnishings 🙆
Large-size screen looping KuCoin & Bloktopia Metaverse videos 🙆
Instant chat & voice communication 🙆
etc……
Definitely, they still leave a blank space for everyone.
They are also looking forward to receiving various thoughts from all participants, who can use their infinite imagination in the virtual reality space.
---
What is Bloktopia?
Bloktopia is a visually stunning virtual reality skyscraper with a world-class user experience. Visitors can engage in basic or advanced learning from some of the world-leading minds in the crypto industry – they can earn revenue, play games with friends, build networks, and much more. Think of Bloktopia as a shopping mall, where instead of just retail, each store has a different project, exchange, influencer, or crypto brand offering an immersive customer experience.
Official Website: https://www.bloktopia.com
Light Paper: Click To View
Bloktopia Twitter: https://twitter.com/bloktopia
Bloktopia Telegram: https://t.me/BloktopiaChat
Click the KuCoin Blog Post to View More About BLOK
–
The future has arrived. Keep up with KuCoin on the Metaverse.